Ted Petrocci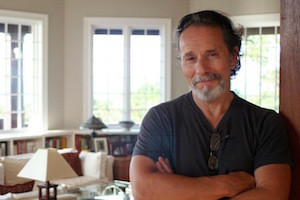 With more than 30 years as a licensed mental health professional, I've focused my approach on Cognitive Behavioral Therapy (CBT).
In addition to my private practice, I developed and directed inpatient and outpatient treatment programs for substance abuse and mental health problems. My years of experience as a trainer, educator, and clinical supervisor in various settings have contributed to my areas of expertise. More importantly, they've resulted in a long list of successful cases.
Outside of my career, I pursue a full life. Sailing, cycling, kayaking, travel and more. I have three grown children, and two grandchildren. I spend time exploring the region, cooking, and reading, and enjoying time with my partner, Karen, and our two cats.
Certifications
National Board of Clinical Counselors certified
Board certified Addiction Specialist
National Academy of Psychotherapy member
Acupuncture Detox Specialist certified, since 1995
Recognized as Obsesssive Compulsive treatment
specialist by the OC Foundation
Diplomate American Psychotherapy Association